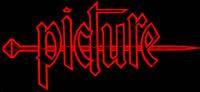 Today, the legendary Dutch Heavy Metal band PICTURE has released the following statement :
" Today, we announce, that PICTURE and Rob van Enkhuizen have jointly decided to go their seperate ways. This decision has been made on friendly terms and because of the long history that Rob has with Picture, we will play one more gig with Rob in our line-up at June 5th in Winkel (NL). On that day, we will say goodbye than to Rob officially, but for now we also want to wish him already all the very best for everything he will do in the future.
PICTURE is very proud that we can already announce our new guitar-player : GERT NIJBOER, known from band's like Highway Chile and Heads Down. In the short period we are working together, Gert has showed a tremendous dedication, next to amazing guitar-skills. We are happy that all went so smooth and you can all see Gert already this weekend live for the first time with PICTURE in Lübeck and Kerkrade ! "
Upcoming PICTURE live-shows :
May 14, 2010 - Treibsand (w/ Jaquar and Methusalem) - Lübeck (GER)
May 15, 2010 - The Rock Temple ( w/ Jaquar and Methusalem ) - Kerkrade (NL)
June 05, 2010 - Cafe Beentjes - Winkel (NL)
June 12, 2010 - Dokk'em Open Air - Raard (NL)
Oct 03, 2010 - Mario's Metal meeting 4 @ 013 - Tilburg (NL)
More shows to be announced soon !
In addition, PICTURE will perform a couple of acoustic songs live in the radio-studio of Baarn FM on Tuesday, May 18. This can be followed live at http://go.to/rocktheblock.nl ! Tune in from 22.00 till 24.00 CET !
After the successful release of the latest album " Old Dogs New Tricks", PICTURE launched a new video-clip in April. This can be viewed at http://www.youtube.com/watch?v=Aw4QCge8OV0